Motorbike manufacturers have made racing easier than ever before thanks to a variety of ready-to-race motorbikes that require you to do no more than top up the fuel tank. It really is a great time to be a motorbike racer. However, there are many production motorbikes that can do the trick, provided that you have a few hours spare to prep them for competition. Below we are going to take a look at the top five racing bikes that came out in 2020.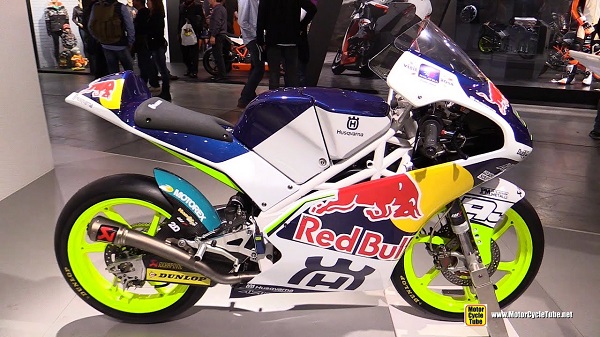 Husqvarna FR 250 GP
This purpose-built motorbike marks Husky's return to the Moto3 World Championship after a five-year break. This bike seems to be a works machine that comes equipped with a WP suspension, twin dual-piston Brembo brake calipers, twin Akrapovic mufflers, and liquid-cooled 249cc. Some serious manpower right there. This is a racing machine that has been built with World Championships in mind and more than likely requires someone to have deep pockets in order to buy one, but there is no harm in dreaming, right?
Aprilia RS 660
This might not be the obvious choice for a race bike, but it would definitely be fun to race, that is for sure. This bike is powered by a 660cc twin engine that supposedly gives off around 105 horsepower. When that is combined with its 373-pound dry weight, for a very good power and weight ratio, and the APRC (Apriliam Performance Ride Control) package, this is a motorbike that any avid racer would want a go on.
Honda CBR1000RR-R Fireblade SP
Honda released this beast in 2019 with the aim of conquering the World Superbike competition this year. Honda, it is safe to say, spared no expenses on this motorbike, which is a reengineered version of the open class literbike. It comes equipped with an engine that Honda claims can give off a massive 214 horsepower. To add to this, it comes equipped with GP-derived winglets, Brembo Stylema brake calipers, and Ohlins semi-active suspension.
KTM 790 Adventure R Rally
This motorbike is one that really means business. It has clearly been heavily influenced by the 790 Adventure R and 790 Adventure models, and it is a beast that takes off-road prowess to a whole new level all thanks to the 6746 suspension and the extra 30mm of travel. It comes with stylish D.I.D Dirt Star Rims and a seat that that has been designed in a way to make riding a lot more comfortable when riding through the dirt. The bad news is that there was a limited production of this bike and those that were produced are selling at just a shade under $20,000. Therefore, you will need a lot of luck to get your hands on one of these, but just thinking about having a go on it really does get our adrenaline pumping.
Ducati Panigale V4 R
This motorbike is proof that Ducati knows what they are doing when it comes to racing bikes. This model is powered by an engine that gives it a mightily impressive 204 horsepower, ensuring that your adrenaline will definitely be flowing when you are sitting on one of these. It also comes equipped with aerodynamic winglets, Ohlins semi-active suspension, and various other racing-focused upgrades. If you can get your hands on one of these bad boys then you will definitely be the talk of the town and the envy of your friends.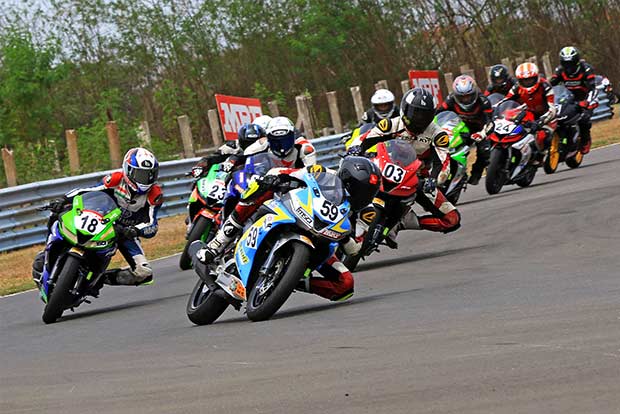 Betting on Motorsports
If you love your motorbikes and really enjoy watching motorbike racing, then there is a strong possibility that you also like to place bets on motor racing. When you are betting on this sport then you can improve your odds of winning by finding out everything that you can about the rider and the bike that they are riding. A good rider on the fastest bike in the race will obviously have a better chance of winning than a good rider on a slower bike. When you are betting on motorbike races you can bet on markets such as the rider that will win the race, the rider that will get the fastest lap, and whether a certain rider will get a podium finish.
Sports betting sites, just like all bikes, are not created equally, and there are some that are a lot better than others. It used to be hard to find the best betting sites due to how many there are, but this is no longer the case as there are plenty of sites out there that have experts that do all of the hard work for you. They spend their time analysing every little aspect of an online bookmaker to make sure that it is perfect to recommend to their readers. Usually, if you take their advice on board then you will be ensuring that you have a great motorbike betting experience whenever you log in to gamble.
Source: https://www.cycleworld.com/top-5-motorcycles-we-want-to-race-in-2020/
---