Whether it is improving the safety of your bike or making your time on the saddle a lot more comfortable, there are many great accessories out there for your motorbike. Below we are going to take a look at some of the best gadgets that all motorbike riders should consider getting.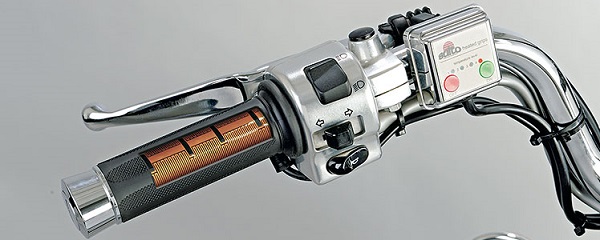 Heated Grips
When it is cold out, the first part of your body that will be affected are your fingers and hands. Once your hands are cold, it can be really hard to warm them up again when you are riding. However, if you get yourself some heated grips, then you will never have to worry about frozen digits ever again. Riding in winter will go from being torture to being an absolute delight. To add to this, it will provide added safety as your hands obviously work a lot better when they are not frozen solid. The majority of heated grips are very simple to fit on your bike and you will not have to break the bank to buy some.
Tyre Sealant
Punctures are enough to ruin any rider's day, but they can be a thing of the past now thanks to this tyre sealant. If you are out for a ride and get a pesky puncture in the middle of nowhere, you can keep a bottle of tyre sealant under your seat and you can be back on the road in no time at all. It is very easy to use and one bottle can treat two tyres.
Seat Pad
Anyone who has ridden a bike for a long period of time will know that ache that always appears from sitting on a seat that is too hard. However, this can be a thing of the past now thanks to the fact that there are plenty of great motorbike seat pads available on the market. These pads make use of air cells or foam to ensure that you no longer have to put up with a sore behind when going on a long journey. You can buy great quality seat pads for just £20, which is an absolute bargain if you ask us.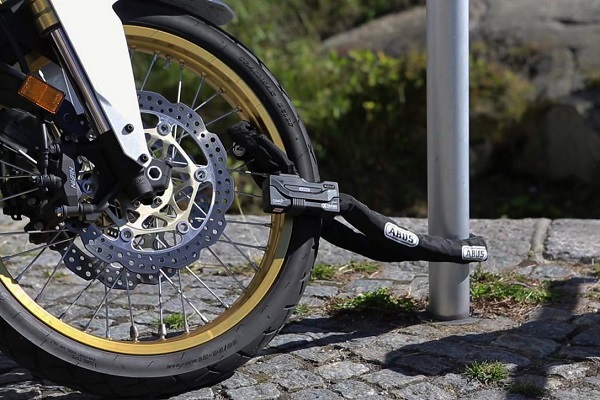 Bike Lock
There used to be a time where you could leave your bike unattended and unlocked for a period of time and it would still be there when you got back. However, things have changed, so if you leave your bike unattended and unlocked while you pop into a shop for a drink and a snack, it will likely not be there when you get back. It is for this reason why everyone with a motorbike should contemplate buying a heavy-duty bike lock. You will want to buy a thick one that thieves will look at and realise that it is going to take a long time to cut through the metal. They will quickly forget about your bike and go and look for an easier target.
USB Charger
Given the fact that everyone has become so reliant on mobile devices nowadays it is actually very surprising that most motorcycles do not come with a USB charging port. However, adding one to your bike is not hard at all, and it means that you will be able to charge your mobile or sat-nav while you are riding. Things that you should keep an eye out on when you are thinking about buying a motorbike USB charger is whether it will be easy to fit, whether it is waterproof, and whether it can be used while wearing gloves.
Source: https://kit.honestjohn.co.uk/top-tens/top-10-motorcycle-accessories/
---